The UR+BC symposium marked the first time the construction industry has played a leadership role in bringing together builders, designers, engineers, scientists, and policy makers to tackle the challenges of hazard mitigation and increased resilience in the industrial, commercial, and institutional built environment.
Reflective of BC's continued leadership in preparedness and response for hazards of earthquake, fire, tsunami, and flood, participants at the UR+BC_Built Environment symposium shared knowledge and perspective on how to build long-term resilience to future hazard events and the impacts of climate change.
Emphasis was placed on seismic hazard, with recognition of risks associated with wildfire, tsunami, flood and sea level rise. As one of the world's extreme multi-hazard zones, mitigation and resilience issues in the built environment are relevant to every region of the province.
UR+BC Symposium Highlights

See all the UR+BC Symposium photos, including photos from #ConstructionMonthBC on the BCCA Facebook Page.
In The Media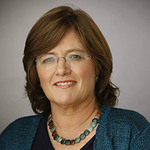 Dr. Lucy Jones is the founder of the Dr. Lucy Jones Center for Science and Society, with a mission to foster the understanding and application of scientific information in the creation of more resilient communities. Working with both the public and private sectors, Dr. Jones seeks to increase communities' ability to adapt and be resilient to the dynamic changes of the world around them.
Read more...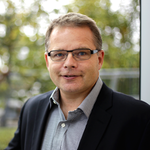 How often does the thought of a catastrophic earthquake cross your mind? Listen to BCCA President, Chris Atchison, on CFAX1070 talking about Understanding Risk in the Built Environment.
Listen in...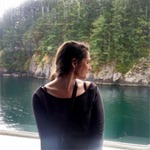 With years of work across all orders of government, academia, non-profits and the private sector, Jessica's efforts focus on helping bridge gaps between science, policy, and action for risk reduction and resilience building. We asked Jessica three questions to learn more about her work, resiliency in the built environment and the future of BC's buildings.
Read more...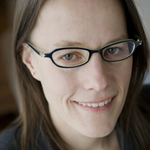 Engineer Tamsin Lyle founded Ebbwater Consulting, a Vancouver-based company, to focus on flood management solutions. Today Tamsin is a well-known thought leader on flood management and issues in Canada, working across the country to help develop effective flood policy and help communities take action to mitigate their risk from hazardous floods.
Read more...
Session Presentations
Kickoff Plenary: Understanding Natural Hazard Risks and Risk Reduction Potential in BC's Built Environment
Hosted by: Susanna Haas Lyons, with
Opening Plenary: Fast-tracking Resilience from Idea to Reality via Risk-Based Finance and Incentives
Moderated by: Katie McPherson, City of Vancouver
Panelists:
Aaron Sutherland (Insurance Bureau of Canada)
Tom Barnes (Municipal Insurance Association of BC)
Glenn McGillivray (Institute for Catastrophic Loss Reduction)
Convened by: Amanda Broad, Climate Action Secretariat & Tanya Patterson, City of Victoria
Panelists:
Cher King-Scobie (Fraser Basin Council)
Jonathan Tinney & Catherine Umland (City of Victoria and Civic Heritage Trust)
Bruce Johnson (Victoria Civic Heritage Trust)
Greg Baynton (Victoria Civic Heritage Trust)
Jarrett Hutchison (Building Safety Standards Branch)
Carlos Molina Hutt (UBC)
Graham Taylor (TGB Seismic)
Robert Lepage (RDH Building Science)
T2. Archipelagos Not Islands: Linking Resilience of Buildings with Infrastructure Lifelines
Convened by: Jamie McIntyre, Mott MacDonald/EERI-BC & David Bristow, University of Victoria
Panelists:
T3. Building Back Better: The Construction Sector as Essential Responders
Convened by: Chris Atchison, BC Construction Association
Panelists:
Realities of Construction Industry in Disaster Planning - Scot Bone (CEO, Northern Regional Construction Association)
Engineers and Geoscientists BC - Peter Mitchell (Director Professional Practice, Standards and Development, Engineers and Geoscientists BC)
Roberta Sheng-Taylor (Manager, Industry & Labour Services – Construction, WorkSafe BC)
Robert Turner (Assistant Deputy Minister, Emergency Management BC)
Ross McLean (Regional Manager, Houle Electric)
Bishnu Pandey (BCIT Instructor, Civil Engineering School of Construction and the Environment)
T4. Resilient New Buildings: Low Carbon, Performance-Based and Multi-Hazard Designs in a Changing Climate
Convened by: Tuna Onur, NBCC Code Committee for Resilience
Panelists:
Tom Plumb (President and CEO of Kinetic Construction)
Resilient New Buildings - John Sherstobitoff (Ausenco & NBCC Code Committee for Resilience)
Jamie Gray-Donald (Quad Real Properties)
Lisa Stevens (COO, BC Construction Association)
Angie Woo (Fraser Health)
Deanna Fourt (Island Health)
Sponsored by: LNG Canada
Convened by: Marit Heideman & Malaika Ulmi, Geological Survey of Canada/Natural Resources Canada
Panelists:
Convened by: Murray Journeay, GSC/NRCan
Panelists:
Katie McPherson (City of Vancouver- Chief Resilience Officer)
Micah Hilt (City of Vancouver- Seismic Planner)
Translating Sendai Framework to Acton at Regional and Local Level - Sahar Safaie (Sage on Earth Consulting, General Editor and Facilitator of Implementing Sendai Guidelines)
Anirudh Rao (Global Earthquake Model- GEM- Foundation)
Closing Plenary: A Regional Resilience Hub? Using Climate Projections, Big Data and Dynamic Risk Models to Inform and Enhance our Risk Reduction Planning and Actions, Early Warning Systems and Response and Recovery Efforts
Moderated by: Jessica Shoubridge
Panelists:
Kate Moran (Ocean Networks Canada)
Murray Journeay (Geological Survey of Canada, Global Earthquake Model)
Becky Denlinger (Emergency Management BC)
Chris Atchison (BC Construction Association)
Andrew Pape-Salmon (Building Safety Standards Branch)
Trevor Murdock (Pacific Climate Impacts Consortium)