Need an industry expert for your next speaking engagement?
The BC Construction Association has a number of experienced speakers to engage your audience on construction industry topics. We're available to discuss the issues facing our industry and have access to unique information through our network of construction employers. Each year the BCCA sponsors the The Construction Industry survey, and we're always ready to share the insights that result.
BC is a busy province and the construction industry is at its center. It will take concerted effort between private and public sectors, along with society as a whole, to successfully leverage the opportunities in front of us. Let's connect.
Chris Atchison - BCCA President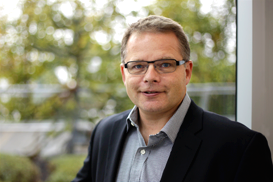 Chris has many years of expertise working collaboratively across the province, ensuring optimal program results for employers, participants, communities, and funders. Chris brings to BCCA a wealth of experience, including 9 years as Chief Operating Officer at ASPECT and more than 15 years as a workforce development strategist for organizations and communities throughout BC.
In addition to his work credentials, Chris holds an International Relations Degree from UBC and a Shipping and Marine Operations Diploma from BCIT, is Past President of the Victoria Minor Hockey Association and Past Chairman of the Sandra Schmirler Foundation. Plus in his "spare time", he also manages to be Head Coach of the South Island Royals (Bantam "AA" Female).
Chris has big-picture growth in mind as he continues to build strong external relationships and modernize operational thinking and processes. Speaking at over two dozen industry events across Canada each year, Chris would be happy to consider how the BCCA might support your industry event. Connect with him today.
---