BCCA is the provincial voice of BC's construction industry.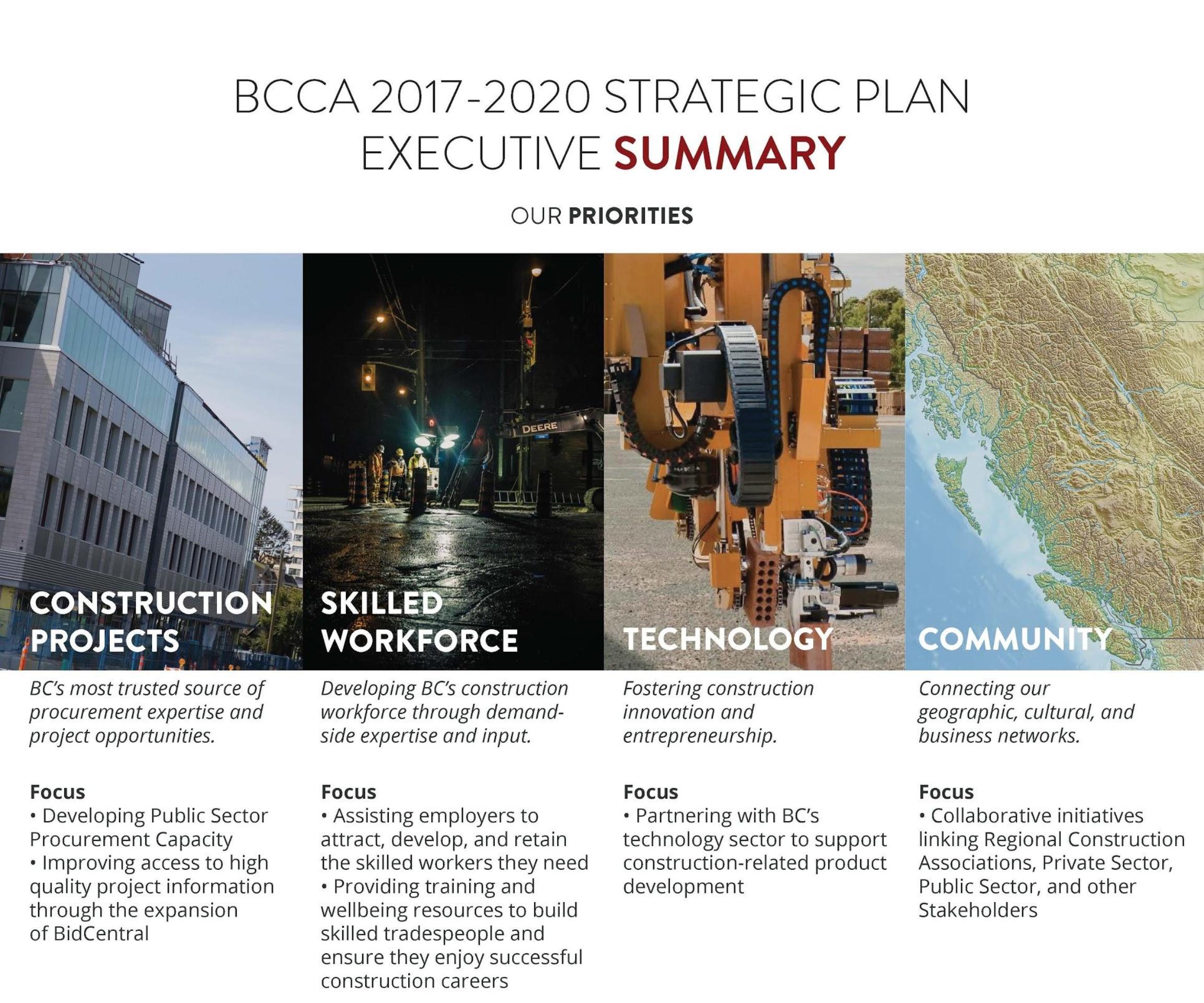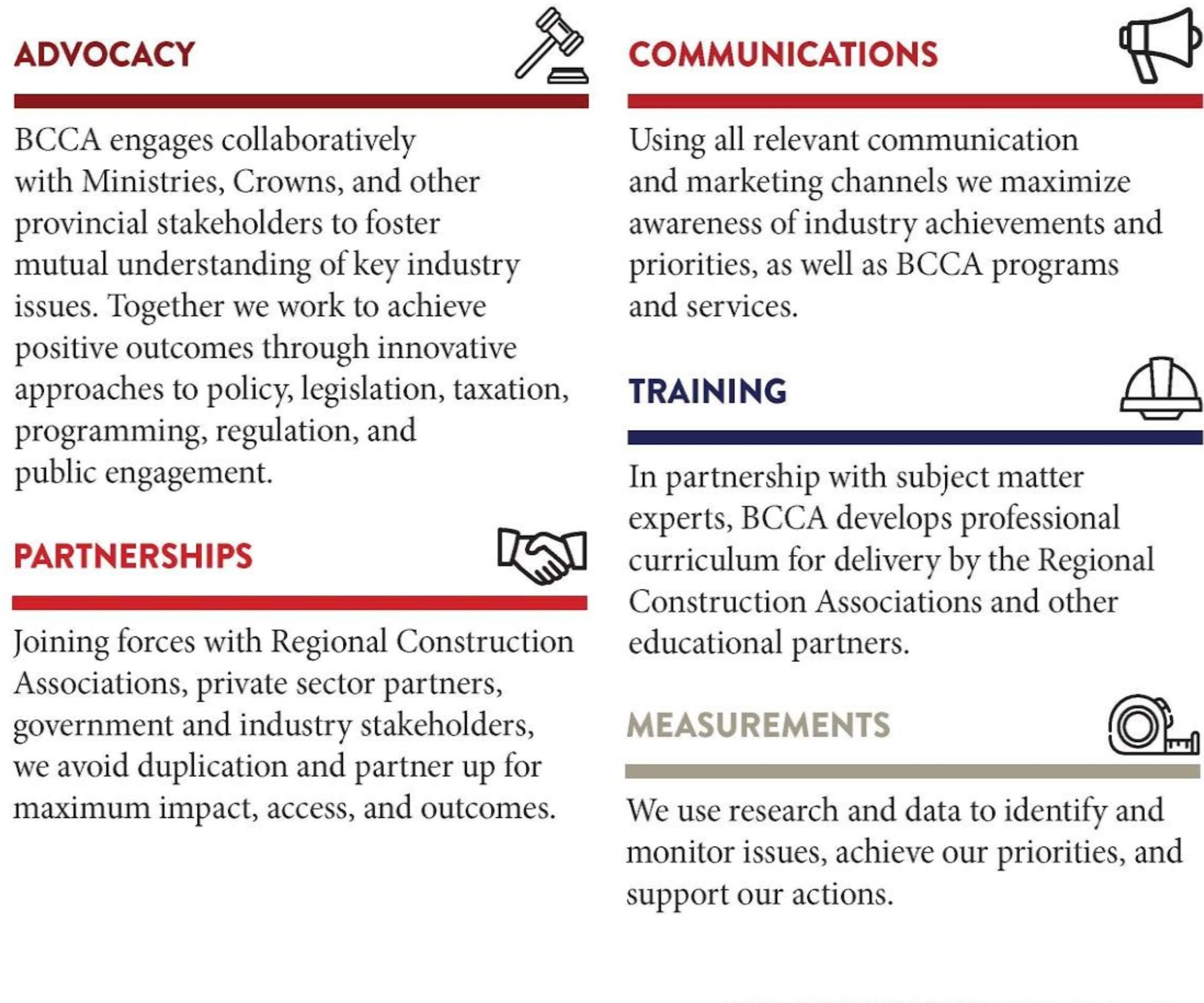 Our Vision
Our vision is that British Columbia is home to a world-class construction sector that demonstrates exceptional productivity and resilience.
Our Mission
Our mission is to ensure that BC's skilled workforce, resources, and regulatory environments exceed the needs and expectations of our industrial, commercial, and institutional construction employers.
Our Values
From the jobsite to the boardroom we value community, safety, ethical and respectful business practices, fair market competition, and a pioneering approach to the future through leadership and innovation.
BCCA STRATEGIC PLAN 2017-2020